The MBI Al Jaber Foundation Supports the Work of Human Rights Watch in the Arab World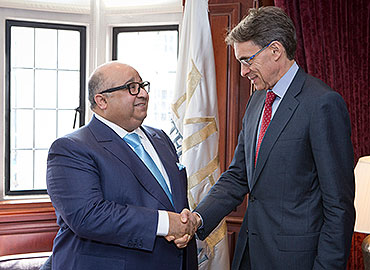 The MBI Al Jaber Foundation is committed to supporting the strengthening of civil society across the Arab world and for more than a decade has sponsored civil society training programmes in the region. The Foundation's collaboration with Human Rights Watch (HRW), formalised in 2012, is within the broader context of its work in the three key areas of education, cultural dialogue, and citizenship and good governance.
HRW, established in 1978, is a non-profit, non-governmental human rights organisation of circa 400 staff members, including country experts, lawyers, journalists and academics from a variety of backgrounds. It is known for its accurate fact-finding, impartial reporting, effective use of media, and targeted advocacy, often in partnership with local human rights groups. HRW members of staff meet with high profile institutions, including the United Nations, governments, and regional groups such as the European Union and African Union, in order to motivate changes in policy and practice, promoting human rights and justice around the world.
In September 2013, H.E. Sheikh Mohamed Bin Issa Al Jaber, Founder and Chairman of the MBI Al Jaber Foundation, signed an agreement with Kenneth Roth, Executive Director of Human Rights Watch, in order to support their work in the area of civil society in the Arab world, with particular reference to the cause of human rights in Arab countries in transition.
For more information on Human Rights Watch: www.hrw.org